The Edo State Governor, Mr. Godwin Obaseki, on Friday, led top government functionaries and other dignitaries to the funeral mass of the wife of former Senator representing Edo North Senatorial District, Francis Alimikhena, Monica, who died at the age of 69 years.
Speaking to journalists after the funeral mass, the governor described the late Mrs. Monica Emesomia Alimikhena as a very quiet, committed and prayerful woman, who was very devoted to the development of her community and the State.
Other guests at the event were the Edo State Deputy Governor, Philip Shaibu; Sen. Adams Oshiomhole; former Governor of Edo State, Prof. Osariemeh Osunbor; former Deputy Governor of Edo State, Chief Mike Ogiadomhe and the Chairman of Edo State Peoples Democratic Party, Anthony Aziegbemi, among others.
Obaseki further said, "I had the privilege of interacting with her in her lifetime. She was a very lovely woman. During my campaign in 2016 and also as a Governor, I visited her house in Abuja and will not forget the good and lovely meal she used to prepare for me.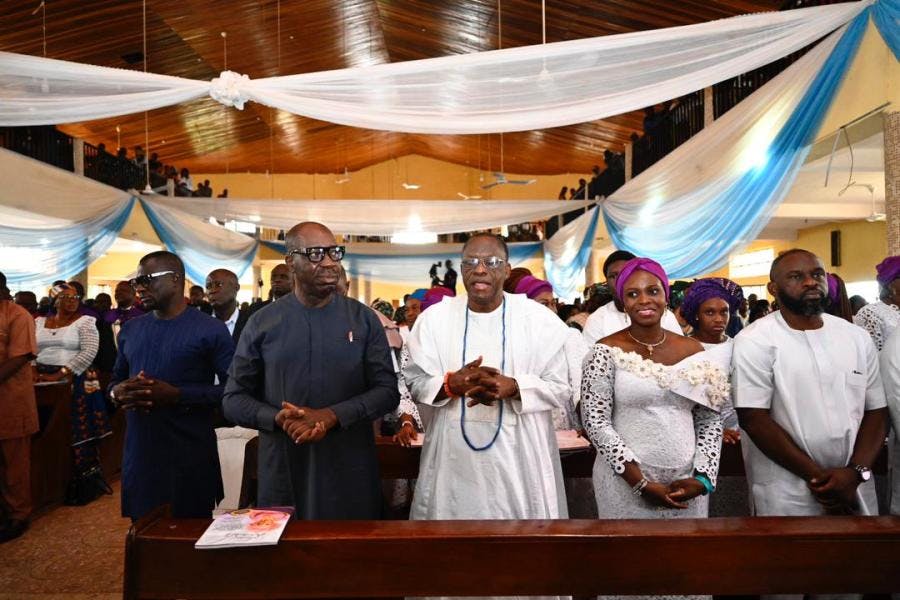 "She was very quiet, committed and a prayerful lady who always saw progress and always prayed for her husband, the State and all those who interacted with her in her lifetime. We would miss her but we thank God for her life and what she represented and pray for God to rest her soul in peace."
The governor also added, "It's a difficult time for our Senator Francis Alimikhena. I have been with him and knew when the challenges of her health started and we need to pray for him and pray the Lord strengthen him for he is in a difficult time especially now."
In his sermon, the Bishop of Auchi Diocese of the Catholic Church of Nigeria, Archbishop Gabriel Dunia, urged mothers to emulate the life of late Alimikhena, who he said was fervent in prayers, guiding her family till her last days.
"Our mummy prayed for all those who came across her in life and as mother, that should be our duty. Mothers should pray for the family to enable the society to raise good leaders who will lead and govern our people, the State and nation. I encourage all of us to participate in the governance of the State and serve the people truthfully irrespective of their personal interests.
"Our mummy led her family faithfully through difficult times and life challenges and we all have many lessons to learn from her life."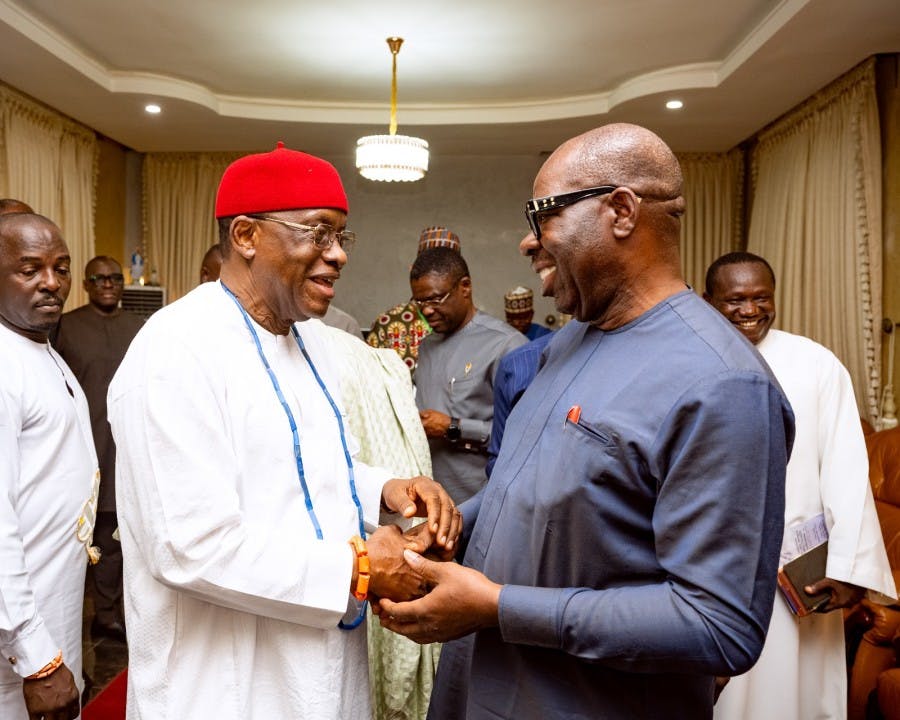 The son of the deceased, John Alimikhena, thanked the governor, his entourage and other guests for gracing the occasion and supporting the family at the time of their grief.
Leave your comments below