The Edo State Government through the State's Waste Management Board is partnering with civil society organizations in the state to extend the 'Edo Must Be Clean' campaign to local communities and suburbs across the state.
The teams took the campaign to major markets and business areas and other highly populated areas within the Benin Metropolis.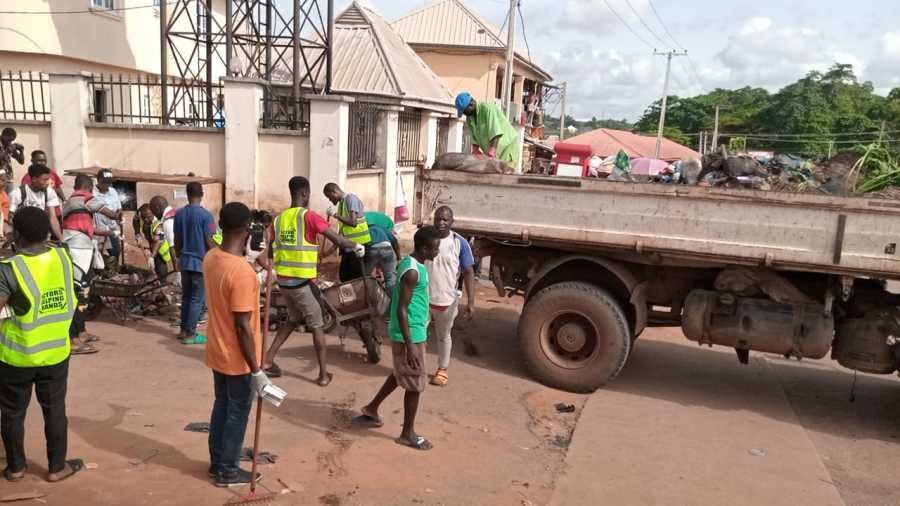 Addressing journalists during the campaign, the General Manager, Edo State Waste Management Board, Mr. Charles Imariagbe noted that "the campaign '#Edo Must Be Clean' is powered by the state government in collaboration with Edo civil society organizations, Environmental Rights Action, a Non-Governmental Organisation (NGO) and the Actors Guild of Nigeria."
According to him, "We decided to put the civil society groups in front because the people will always run to them for protection. So, we are letting them lead and be frontline owners of the campaign to keep Edo clean."
He continued, "Over time, the government has been carrying this responsibility on its shoulders. The Waste Management Board has been cleaning the streets on a daily basis but the people keep messing up the place. People carry waste from the market, highly commercialized areas, and their homes to put on the road median on a daily basis and we are saying this cannot continue."
Warning against indiscriminate disposal of wastes across the State, Imariagbe said, "This is a warning to the people. If you fail to comply with the extant laws on the practice of proper waste management, you will be apprehended and prosecuted accordingly. If you have challenges, make it known to the waste management board and we will attend to it, there is no excuse anymore."
He added, "The good thing is that we now have a wide coverage. The civil society organizations are with us now, the people are owning the campaign and the government is working closely with all. Every hand must be on deck to make the city clean."
The leader of the civil society organizations, Leftist Omobude Agho further noted they will continue to partner with the government to ensure a clean, safe Edo, adding, "We don't have the power to implement, the best we can do in this campaign to sensitize, inform and prepare the people on what to do and what to expect so that when enforcement begins, people will not have reasons to say they were not aware.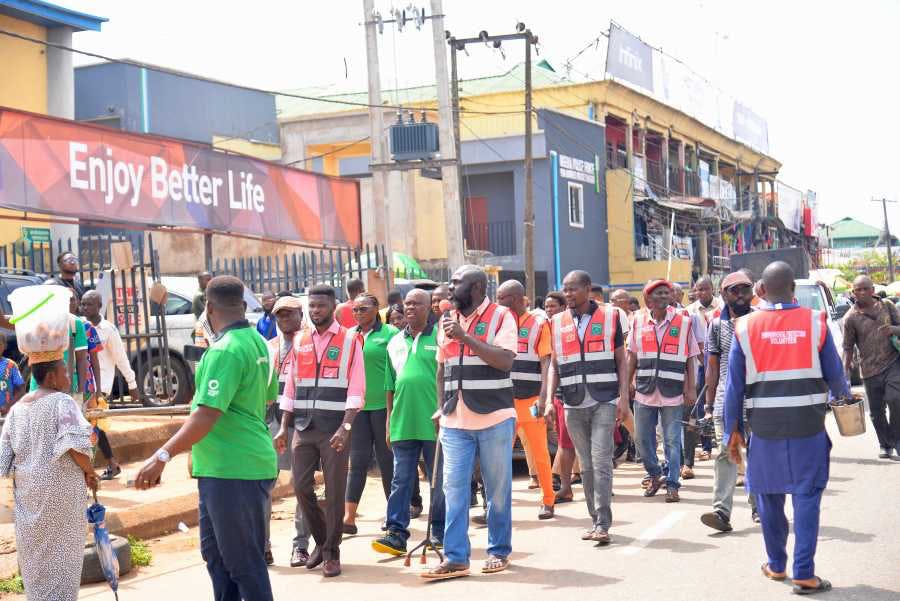 "Our first catchment area is the three metropolitan local governments – Oredo, Egor and Ikpoba-Okha. We will reach out, particularly to the market areas and the highly populated areas, teach and educate them and monitor the enforcement."
Leave your comments below