... presents gratuity cheque to retired Chief Judge
The Edo State Governor, Mr. Godwin Obaseki has hailed the State retired Chief Judge, Hon. Justice Joe Acha as a performance-driven leader whosurpassed expectations while he served the state.
The governor made the remarks at a valedictory party in honour of Hon. Justice Acha who retired at the age of 65 as required by law for chief judges in Nigeria.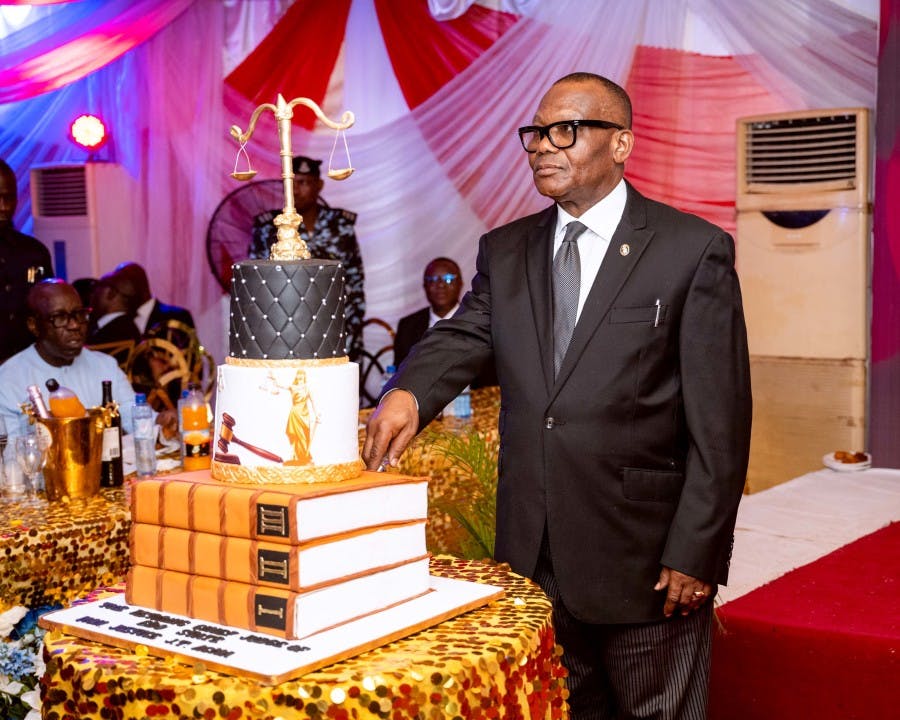 He said, "You have served our state meritoriously and we have had it in our tradition that the day you retire as the Chief Judge of Edo State is the day you will receive your gratuity. So, I present the cheque of your gratuity to you."
Justice Acha expressed appreciation to the governor, ascribing his success as chief judge to the cordial relationship and support from the governor.
He said, "From the beginning, I never aspired for this much and would have been satisfied with my lot, no matter the level I ended but to God be the Glory, I reached the pinnacle of my career and I'm satisfied.
"To have a good working relationship with others, you have to understand them and that was exactly what I did. I tried to understand and work with the governor and all we are doing today cannot be complete without the governor's support, giving me the enabling environment to work."
The retired chief judge urged his successor to develop cordial and healthy relationship with the executive, and other stakeholders to enable him succeed in his endeavours.
Other dignitaries at the valedictory party include the state Deputy Governor, Rt. Hon. Comrade Philip Shaibu; wife of the celebrant, Mrs. Christiana Acha; the Acting State Chief Judge, Hon Justice Iyobosa Okungbowa; Hon Justice V. A Oviawe, and other top government officials.
Leave your comments below