Edo voters have been urged to come out en masse on Saturday, March 18 to reject lawmakers who were voted into the Edo State House of Assembly by their constituents in 2016 but absconded and failed to be inaugurated thereby denying their constituents quality representation in the Assembly.
A pro-development group based in Benin City, the Concerned Edo Citizens, at a press conference on Monday, urged voters to elect only credible and competent representatives who will work for the betterment of the state and its people.
Speaking on behalf of the group's conveners, Solomon Idiogbe, urged Edo people to reject the antics of those who betrayed their trust and denied them representation for four years for their selfish interests and those of their godfather.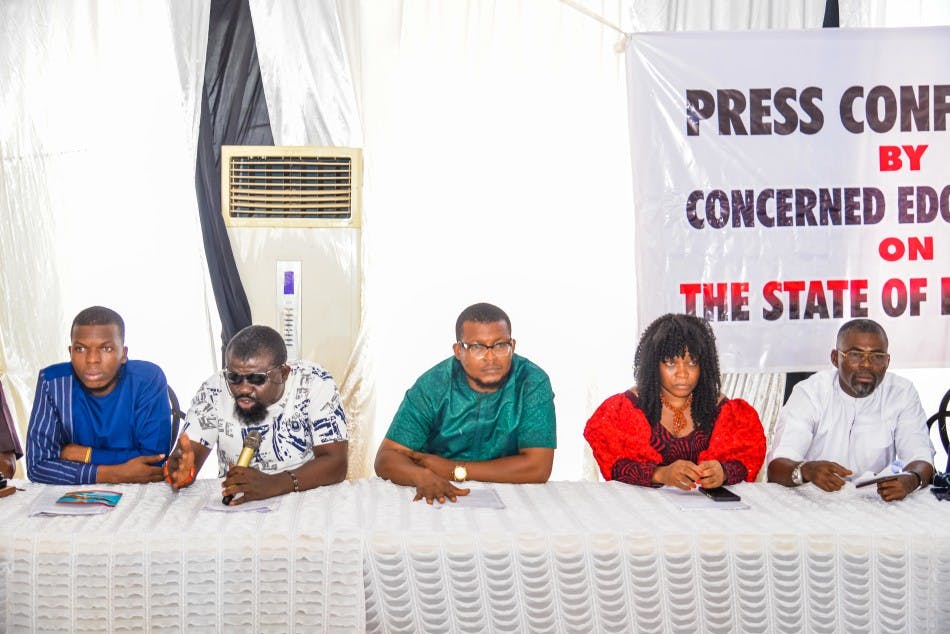 He said, "There are mixed feelings about some House of Assembly members who were duly elected by their constituents but failed to perform their constitutional duties as expected.
"The next Edo State House of Assembly election on Saturday is an avenue to set the records straight and determine the peace and progress of Edo state. We should understand that it is beyond casting our votes or exercising our fundamental rights as citizens."
Idiogbe charged, "It is therefore pertinent for us at this point to choose and vote for candidates who can represent our collective interest in this next Saturday's elections."
He further noted, "We condemn, in strong terms, those whose agenda is to pursue a personal vendetta, which can lead to crisis and the distortion of existing peace in the state. We must carefully scrutinize the candidates and vote for them based on competence, track records, and capacity to carry out their legislative duties."
"We support the smooth transition of government which is from incumbent to an elected government in 2024 through a democratic process. We have carefully taken a look at the policies and programmes of the governor and we implore Edo people to also take a keen and sincere look at the governor's policies and programmes and be fair in judging the governor's performance," the group urged.
Leave your comments below