The Presidential candidate of the Peoples Democratic Party (PDP), Alhaji Atiku Abubakar has commissioned the Edo State PDP Campaign Office donated by the Esama of Benin, Chief Sir Dr. Gabriel Igbinedion.
At the opening of the campaign office along Sapele Road in Benin City, on Saturday, Atiku said the office complex is the biggest in the country.
He said, "I open this campaign complex to the gratitude of God Almighty and Chief Sir Dr. Gabriel Igbinedion, and the support of the Governor and people of Edo State. It is my singular honour and privilege to commission this complex. I believe this is the largest campaign office donated across the country."
Edo State Governor, Mr. Godwin Obaseki said the complex was donated for the campaign by the Esama of Benin and leader of the PDP, Chief Sir Dr. Chief Igbinedion.
"Whatever it takes, we will work to make you the president of this country. Edo people will ensure that PDP succeeds in the 2023 presidential election. We campaigned for people in their absence in the past and they won. But now you are here today and you will win."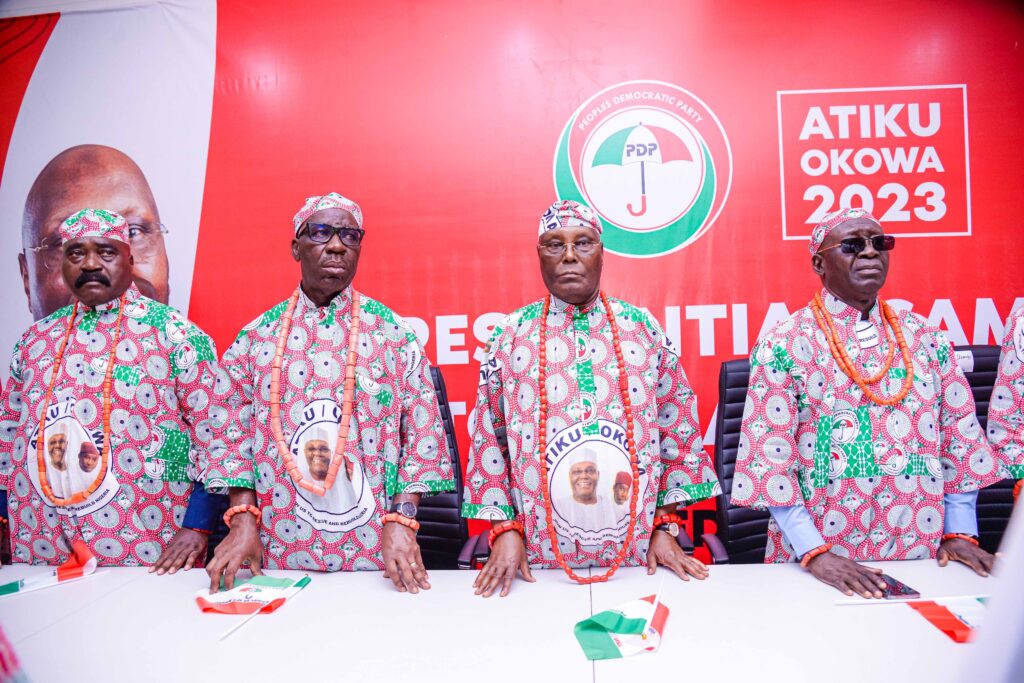 Other leaders of the PDP at the opening of the campaign office are: National Chairman of the PDP, Iyorchia Ayu; former Governor of Edo State, Lucky Igbinedion; former members of PDP Board of Trustees, Chief Tom Ikimi, Chairman of the PDP in Edo State, Tony Azegbemi, amongst others.
Leave your comments below