The Edo State Governor, Mr. Godwin Obaseki, has said the commissioning of the 650,000bpd Dangote Refinery and Petrochemical plant, the world's largest single train refinery, has opened a new vista of opportunity for the nation's economy, noting that the country can save over $3bn annually from the importation of petroleum products.
Speaking to journalists at the commissioning of the refinery, developed by Africa's richest man, Aliko Dangote, Obaseki said the refinery is a game changer for Nigeria, hailing the genius, dexterity and inimitable entrepreneurial spirit of Alhaji Aliko Dangote.
The petroleum refinery with a capacity to process 650,000 barrels per day (bpd) is sitting on 2,635 hectares of land located in the Dangote Industries Free Zone in Ibeju-Lekki, Lagos, and will provide employment to over 100,000 persons.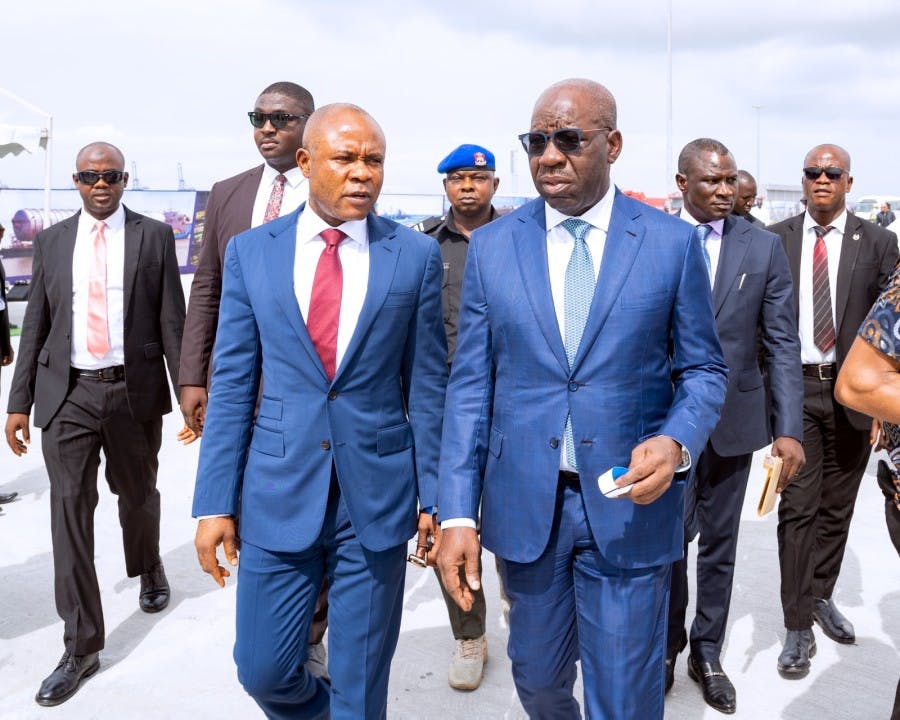 He said, "Beyond the commissioning, the fact that we have finally got to the position where we can begin to refine products, particularly petrol and diesel locally is a breakthrough. What this means is that we will be saving up to 15 billion dollars in a year for not importing. That's more than the amount we spend today on all our infrastructure, education, and health. That sort of money is coming back to the government for growth.
"But beyond it, there is the certainty of supply, and capacity to not only produce for your market but to be able to export to the rest of the continent. And not just importing the kind of products you used to import, you are now processing and refining better quality products of international standard."
According to him, "Before now, the bulk of what we used to buy was low grade, so it affected our vehicles. The maintenance status of our vehicles was lower than anywhere else. Today, we are producing something that's of international grade and you can now sell an end product.
"So, for me, this is the game changer for Nigeria because you don't only save what you used to spend but are now given the capacity to earn more. So, you are saving and also earning more."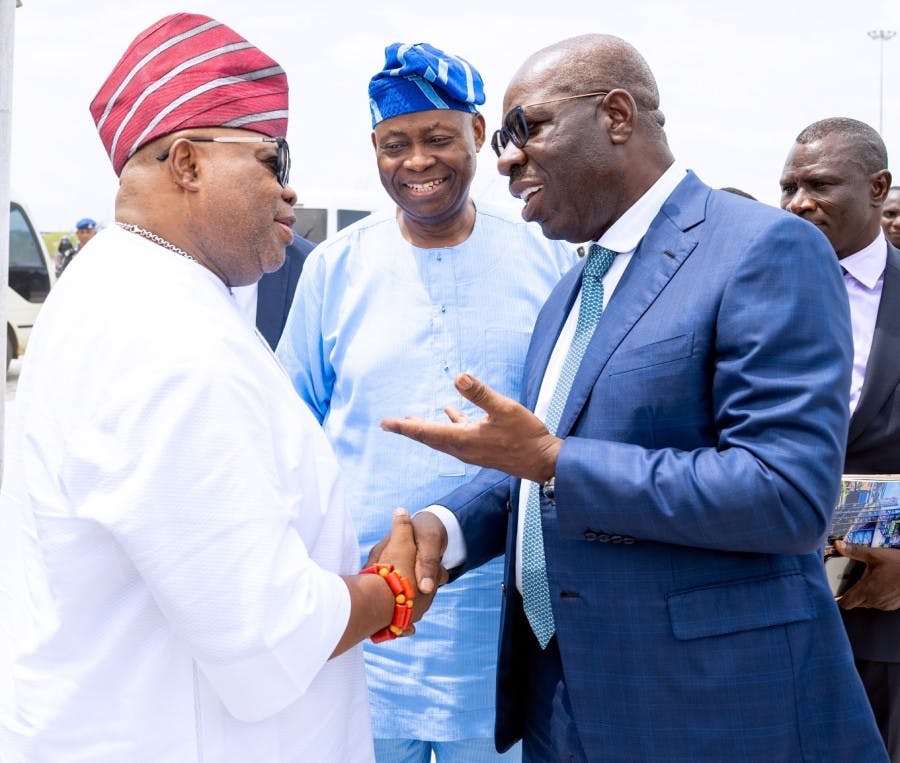 The governor added, "Look at the other materials that will come out of the refinery, particularly, the petrochemical plants. I mean, everything up here is all plastic, all petrochemicals. That means we now have a base material to produce most of these things that we need for packaging, for equipment like everywhere else and that's a big export for us."
Speaking on other opportunities for growth presented by the refinery, Obaseki noted, "The biggest challenge in Nigeria today is jobs for young people. Why haven't we created the number of jobs that I think we should give our population size? Beyond just investing in a facility like this that creates direct jobs, the materials being produced here will now have what we call multiple effects on our own range of industries.
"If you are in the business of food processing, all your packaging materials in the past, you waited for it to be imported. Today, you can make those packaging materials here, which means that you can do more. And so what we see is that this is the lever you need for industrialization, for creating materials small businesses need to be efficient, to be competitive, and do their work."
Leave your comments below