The Edo State Governor, Mr. Godwin Obaseki, has restated his administration's commitment to the safety and security of the people, assuring sustained efforts to ensure the safety of motorists and commuters on the highway.
The governor, who was represented by the State Commissioner for Public Security and Safety, Kingsley Uwagbale, stated this when he inspected the clearing of both sides of the Benin-Lagos expressway by Ovia River Bridge, in company of the Chairmen of Ovia North East and Ovia South West Local Government Areas.
The clearing of both sides of Benin-Lagos Express Road is part of measures by the state government to curb crime and ensure the safety and security of lives and properties of residents and travelers across the State.
Uwagbale said the target is to ensure visibility on some identified flashpoints, noting that the development is part of the state government's commitment to ensure safety of commuters before and beyond the ember months.
According to him, "It's important for us, on behalf of the Governor and the local governments of Ovia North East and Ovia South West, to ensure that our roads are safe as the ember months are here. We are here to inspect the roads and ensure that we clear the bushes on the sides so people can see clearly and can be safer.
The Commissioner added, "We are impressed with the work done but more work needs to be done. This is a good job so far but it can be better, more importantly the other roads. The Benin-Akure Road, we are going to look at that; the Benin-Ehor Road is another one we will be looking at. I just want to thank the two chairmen of this axis who have been very cooperative. We will continue to support them."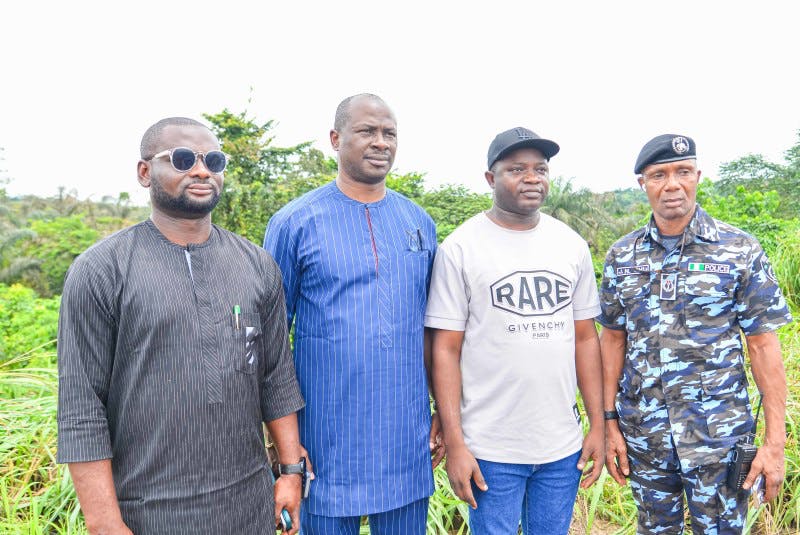 On his part, the Ovia South West Local Government Chairman, Engr. Edosa Enowoghomwenma, who expressed appreciation to Governor Godwin Obaseki for the initiative, said, "The first time this initiative was executed, the crime rate on the Benin-Ore Road was reduced drastically and we must commend His Excellency for this achievement."
Also, Ovia North East LGA Chairman, Hon Collins Ogbewe, said, "We will put in more efforts to make sure that our roads are cleared and well-opened so that it can be safe for commuters to move."
The exercise is expected to continue on the Benin-Akure Road; Upper Siluko Road; and Benin-Ogbese Road among other identified flashpoints across the State.
Leave your comments below