The Edo State Governor, Mr. Godwin Obaseki, has said ongoing reforms in the State's creative and entertainment sector will reposition the State as Nigeria and Africa's creative and entertainment hub.
The governor said this when he received Edo-born sensational singer and songwriter, John Ighodaro, popularly known as Johnny Drille, who was on a courtesy visit, at the Government House, Benin City, the Edo State capital.
Obaseki said his government has, in the past seven years, undertaken nuanced reforms to change the narrative in the State, placing the State on the path of sustainable growth and development.
He noted that Edo State is blessed with talented people who are making the State proud and placed it on the global map for good, noting that efforts by his government in the creative sector have been to support and discover young talents and direct their creative minds.
Obaseki noted, "We are working to create an enabling environment for our youths to succeed especially in the entertainment Industry. We have put the modalities on ground to hunt for young talented minds in our schools and direct their young minds.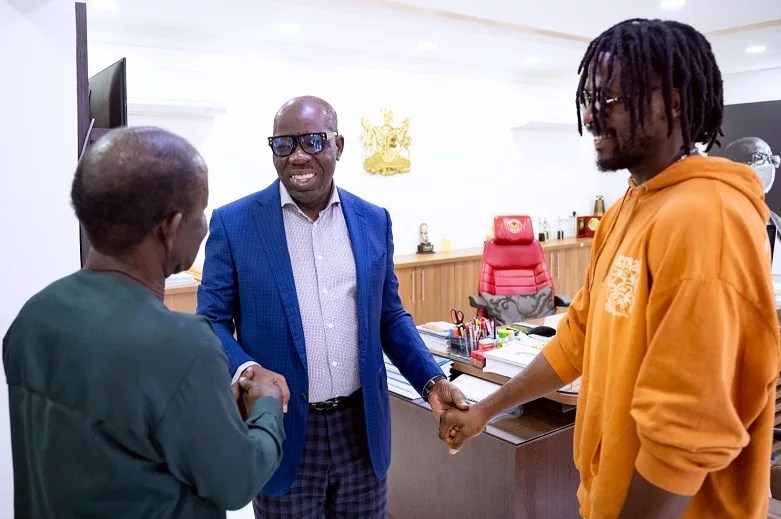 "We are working to position Edo State as a design hub as we are currently working with some Edo ladies who are into design and arts. I was with them at the Lagos Design Week. We are also looking at arts as we work with some Nigerian artists to promote arts. We have one of our citizens who won the Master Chef in Italy making us proud."
He added, "Enhancing youthful talent in Edo State, we are focusing on music, films, arts, design and fashion. Our strategy is to be that creative hub where the real creative work is done while Lagos can be the showroom. As a government, our role is to create the enabling environment for youths in the State to succeed in their craft."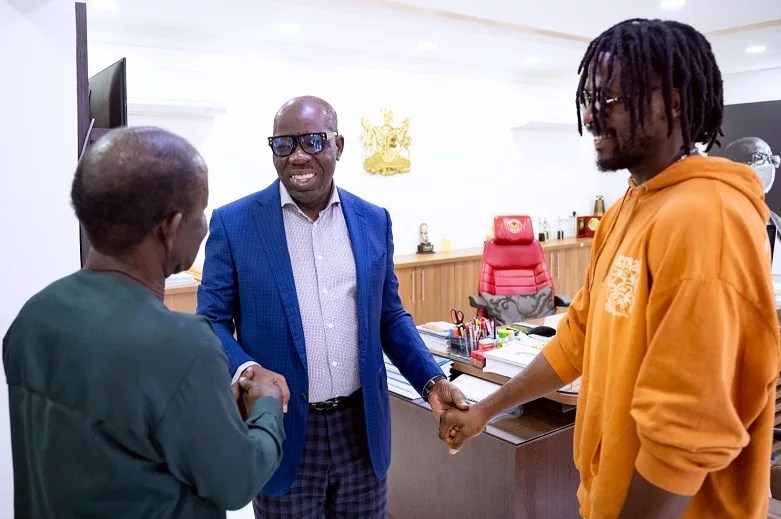 Commending the governor for creating the enabling environment for youths to thrive in the State, Johnny Drille, said: "I thank you for making this happen. Thank you for creating the atmosphere and platform for young minds to express themselves. I have never seen people proud to be citizens of the State like now that you created opportunities for them to excel in the entertainment industry.
"I was at the Victor Uwaifo Creative Hub. I visited the studio, cinema and other different parts of the building, it's wonderful. This is the kind of facility the youths need to express themselves. Youths are now proud to be from Edo and working hard to excel as well as succeed as the platform has been created by your administration."
He further noted, "We have so many talented youths waiting to be unleashed and shine, taking advantage of the platform created by the Governor Obaseki-led administration. We are grateful for a platform like the creative hub. I performed at the Alaghodaro Concert last year; it was amazing seeing lots of young and talented minds. "We have several Edo artists doing well like Rema, Shallipopi, myself, and others who look forward to spotting Edo young talent and also are able to assist in several capacities to el
Leave your comments below