The Edo State Governor, Mr. Godwin Obaseki, has commissioned a 3.65km Road in Ologbo, Ikpoba Okha Local Government Area of the State, constructed by Saro Africa under the State Government's tax credit scheme.
The scheme targeted at revolutionizing the government's approach to financing infrastructure to support development, making Edo State the first sub-national government to grant tax credit to investors.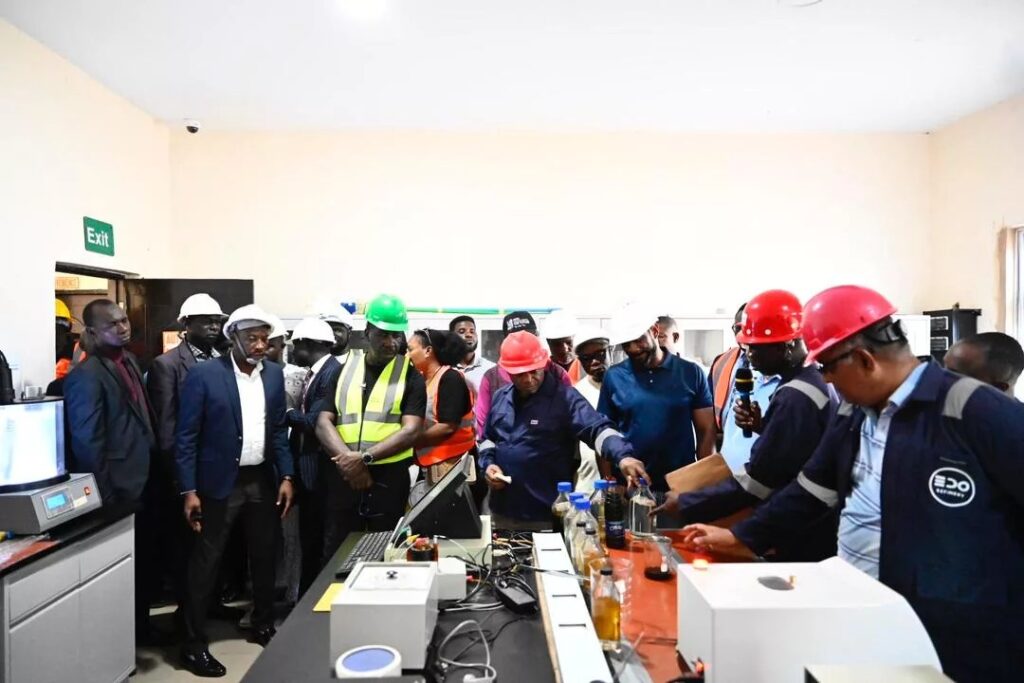 The governor also commissioned the Edo Refinery, the Green Hill Ethanol Factory and other projects in Edo State undertaken to guarantee economic growth and development in the State.
Obaseki was accompanied by the Secretary to the Edo State Government, Osarodion Ogie Esq., Speaker of the Edo State House of Assembly, Hon Blessing Agbebaku, and other top government functionaries.
At the 3.65km road construction project, the governor said, "First, it's the first infrastructure tax credit project that we are undertaking in Edo State and by any sub-national. It's only the national government that can be able to give tax credits for the purpose of infrastructure.
"Wealthy taxpayers can use the tax to fund infrastructure projects such as the building of roads. When we saw that this was possible, we quickly issued an Executive Order. Commissioner for Finance, that law must be translated into law within the next 90 days so that we would have the infrastructural development and social investment tax credit law. Saro Africa took advantage; see what they have done with their tax credit, using it to build this road.
"I thank you for believing in us and taking the risk of building this road. We encourage other Nigerians as well as sons and daughters of Edo State to come with their tax credit to get the benefits for Edo State to enable us build our infrastructure. It's part of the mix of financing of building infrastructure."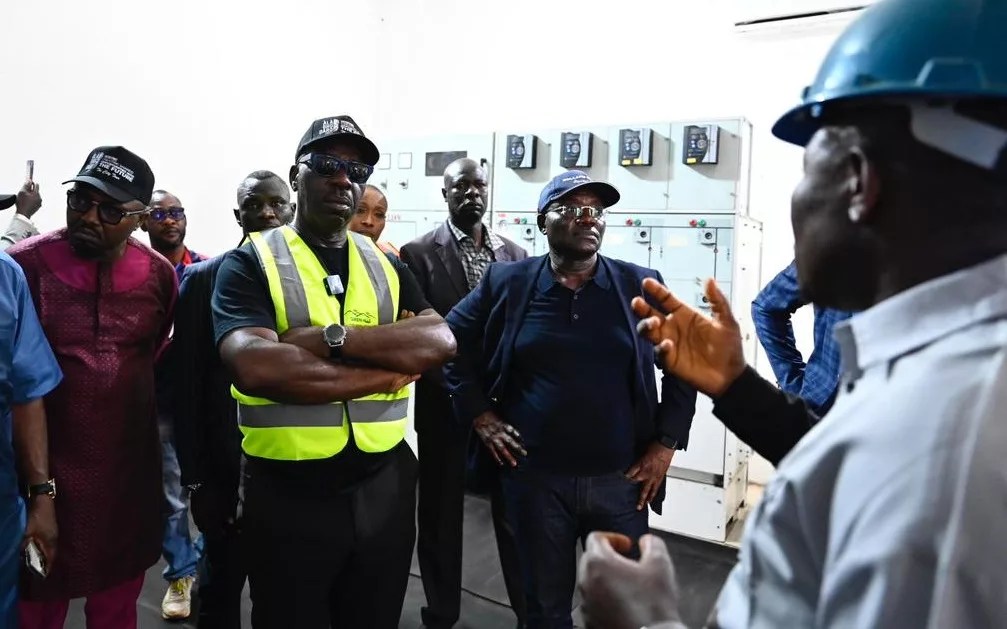 While inspecting the ethanol factory, Obaseki noted, "I am glad that so much progress has been made at the ethanol factory and the very vital and important sessions have been commissioned in phases. Five out of seven of the main facilities have been commissioned and it's only two left. The ones commissioned include cassava and water treatment, amongst others.
"This is just a pre-commissioning and opening. We are here to see how much progress they have made and we are quite pleased with the success. We have no doubt that they will meet their estimated time for this project, which is the first quarter of next year.
"This is important because it's better to imagine how much cassava will be procured from farms around. In addition to what we have to consume, we will be using more of our own products.
"This project is one out of three other facilities. Edo should expect more jobs for youths and we hope we would have fulfilled most of our promises made in 2016 where our youths lost hope and wanted to travel but we have brought hope, job, and development."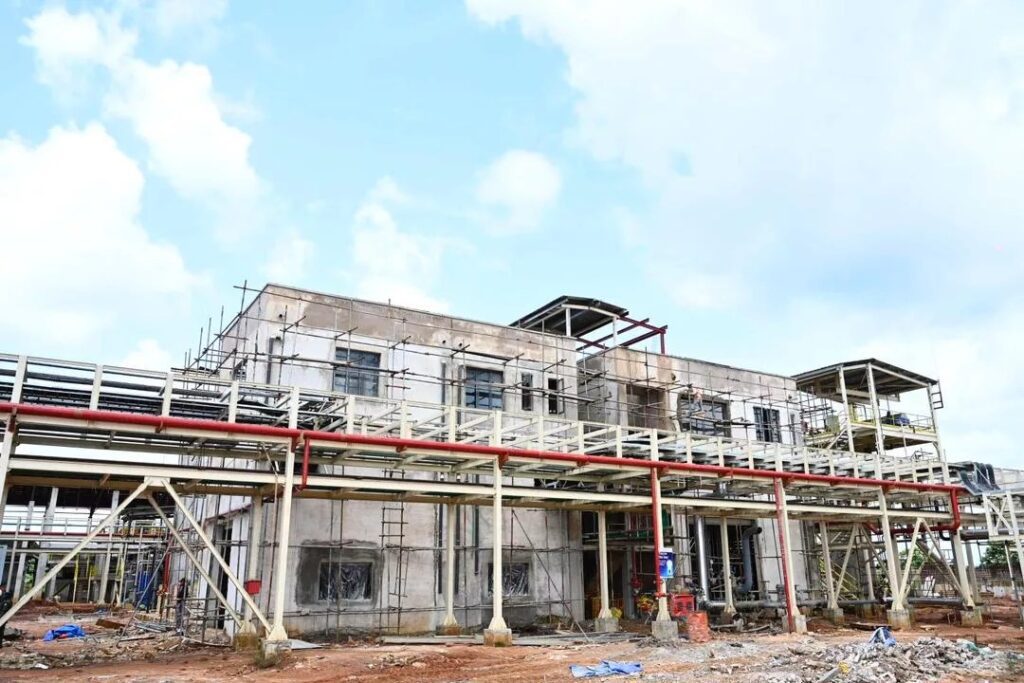 He added, "We have to increase production domestically, because of the cost of importing products into this Country. The more we can produce, the less we depend on foreign exchange. We want to use what we have to boost production. Any Country that can't feed itself can't be called an independent nation."
During the commissioning of Edo Refinery and Petrochemical Company Limited, Governor Obaseki expressed delight at the progress made by his administration in attracting investment to Edo State.
He stated, "I am glad and can't express how excited I am to formally cut the tape and walk through this facility. This is one of the first investments we encouraged investors to make way back in 2017. To show our commitment, the State Government and EDSOGPADEC co-invested in this project. Like most projects, it has its own challenges but due to the doggedness of the promoters, they were able to overcome the challenges.
"This project is not only completed but we are looking at expanding by another 6,000 barrels per day. Our MoUs are now beginning to pay off, as people and the opposition who do not understand what MoUs mean are the ones who have a problem. We have to ensure that those that didn't go to school govern us again.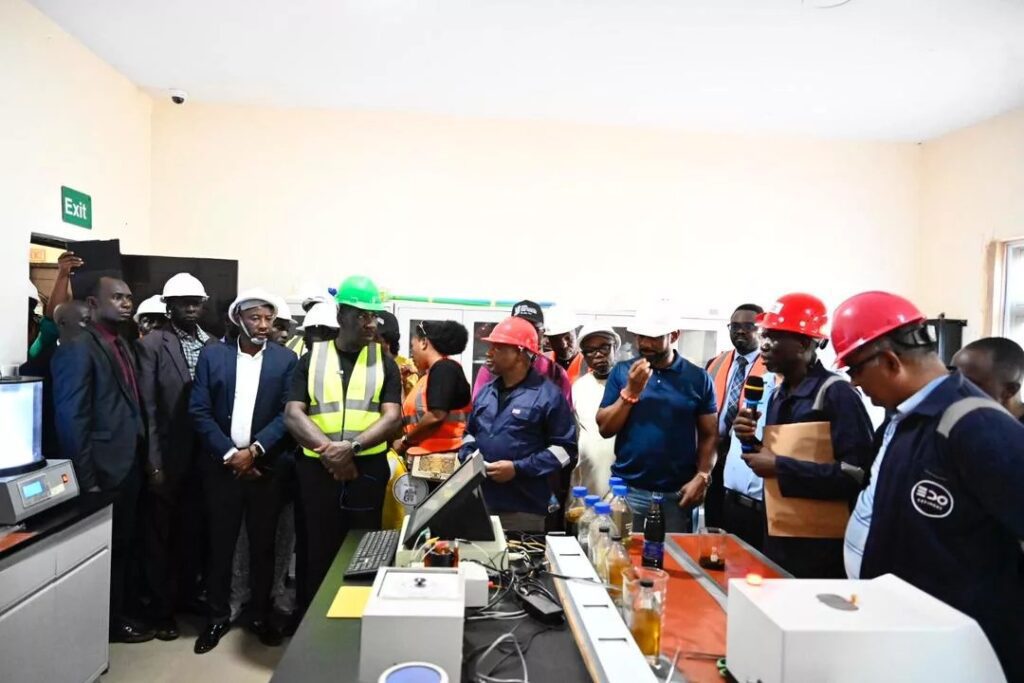 "We have to sign an understanding with the private sector and investors to give them assurances that the government will be there to support this project. That was why we signed this MoU and several other MoUs."
Obaseki added, "We are glad that the management of this Company and project have remained steadfast and use this opportunity to appeal to the Federal Government to align with what the State is doing as we have done our own bid from this project.
"We have raised the money, given them the land, communities supported, now the project is ready but no road to bring feedstock. We can't get crude oil which is required as feedstock into the project, meanwhile, we are a crude oil exporting country. "We are appealing to the Federal Government to support businesses and come to their aid to move this country forward. We will continue to support those businesses who have the raw materials to produce."
Leave your comments below