Edo Youths have commended the State Governor, Mr. Godwin Obaseki, for his government's commitment to environmental sustainability, training young people in the State with green skills to help protect the environment.
The commendation was made by a cross-section of youths from across the state participating in a three-day camping in Benin City, organised by the Ministry of Youth and Humanitarian Affairs and supported by GIZ and Romanpage Global, to commemorate International Youth Day 2023, with the theme, "Green Skills for Youth: Towards a Sustainable World."
The youths who were taught about the problem of greenhouse gases and global warming by Victor Obaro, Director of Training in Business, Kushi Expert, were advised to make conscious efforts to save the earth by imbibing the right attitudes to save the environment.
According to him, "Most disasters are man-made and consequences of neglecting the climate. The training is to teach the best technology that can prevent adverse causes on the environment and facilitate green skills".
The over 200 youths who camped at Wellspring University, from the 10th -12th of August 2023, were trained on: creative skills, green skills, the Internet of Things (IoT) in Green skills, the rise of artificial intelligence in the creative industry, and a presentation on the power of expressive arts therapy: harnessing creativity for mental health healing.
Commending the governor, Cynthia Balogun, a University of Benin Law student, "We were taught that we can apply the Internet to every area of our lives. The Internet of things can be used in agriculture and traffic control to avoid congestion on our roads," she noted.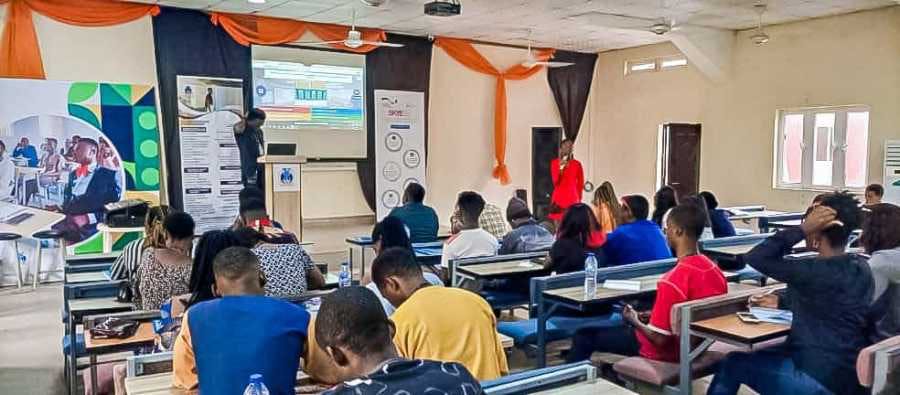 Others interviewed thanked the Governor and the Permanent Secretary, Ministry of Youth and Humanitarian Affairs, Eire Ifueko Alufohai (Esq.) for the enabling environment provided for them to learn and network amongst other youths in the State.
The youths were also taught the right attitudes to imbibe to save the environment and equipping them with the best technological skills to avoid adverse effects on the environment and the rise of Artificial Intelligence in the creative industry.
The Director of Youth, Ministry of Youth and Humanitarian Affairs, Mr. Asiriuwa Victor said the turnout of the youths from across the 18 local governments to the camp was very impressive, adding that "it would not have been possible without the encouragement of the Governor, Godwin Obaseki, who has a great interest in the youths of the state and the Permanent Secretary, Ministry of Youth and Humanitarian Affairs, Eire Ifueko Alufohai and GIZ, who provided the enabling environment."
Leave your comments below