The Edo State First Lady, Mrs. Betsy Obaseki, has said the state government will ensure justice for Mrs. Tina Okhiria who was amputated after being shot by her husband.
Mrs. Obaseki, who disclosed this during a visit to Mrs. Okhiria, urged women to prioritize their safety and well-being and take deliberate efforts to protect themselves.
She spoke with the victim's mother who revealed that she was aware of the ongoing abuse and that her daughter had left the abusive marriage on several occasions but was swayed by appeals from her husband because of her concern for their children.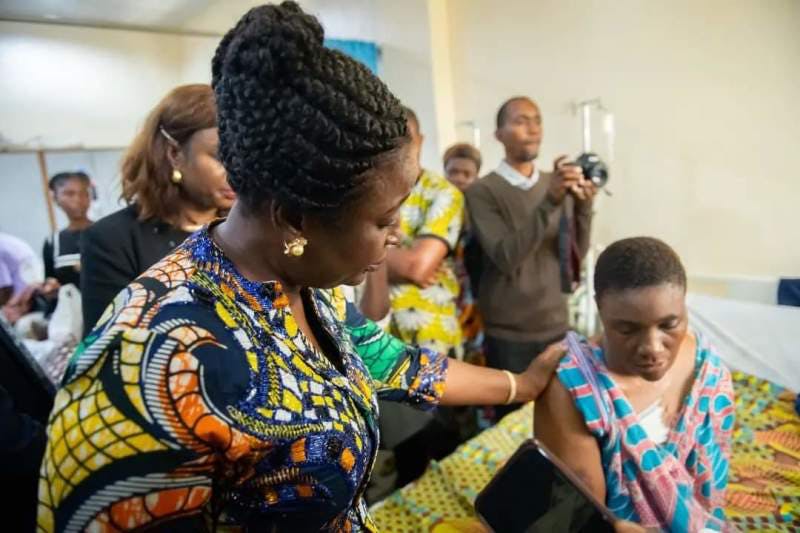 The First Lady said no woman should endure such cruelty and urged victims to seek help and escape dangerous situations, noting that it was important to leave abusive marriages than die.
She said the husband will face legal consequences for his actions, as the crime committed was against the state and could not be resolved through arbitration or appeals.
The First Lady urged members of the public to approach the state Ministry of Social Development and Gender Issues over issues of spousal battery, adding that no individual regardless of status or influence has the right to abuse their spouse.
Mrs. Obaseki said marriage ought to be a source of happiness and fulfillment, not a prison sentence.
She assured that Mrs. Okhiria will receive assistance in obtaining a prosthetic arm.
The accused, Mr. Jason, has been arrested and is currently in Police custody.
Leave your comments below